From our data, Ansible is gaining on industry leaders Puppet and Chef. Why is that the case? Simplicity is one of the key factors driving the growth in the utilization of Ansible. That according to the Director of Ansible Community at Red Hat, Greg DeKoenigsberg. He was kind enough to take time answering our questions revolving around the growth phenomenon which is Ansible. From Ansible's future plans to its integration with Red Hat, Greg provided us with a wealth of information.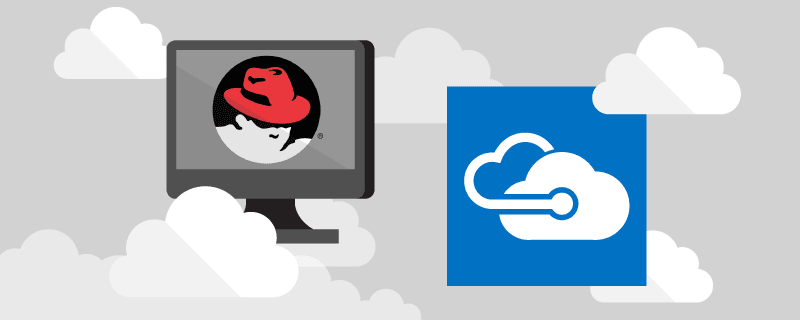 It has been nearly a year and a half since Microsoft and Red Hat announced that Red Hat Enterprise Linux would be available on Microsoft's Azure, and to say the least, the results have been astounding. That may not come as a huge shock to a number of people, however, the data results have been worthy of noting its success. The collaboration between these two companies might have caught a few off guard, since we all probably remember the "Linux is a cancer" days. But, it appears these two behemoths have let bygones be bygones, and the consumer is the real winner as a result.

While still small in comparison to Amazon's Web Services, the numbers we have seen for companies searching for individuals with experience on Microsoft Azure have risen dramatically. When the collaboration was initially launched, there were 273 job listings looking for Azure exposure. With our latest batch of results coming this month, July 2017, that number has jumped to 705. Thus, an increase of over 150% since April 2016. It is clear that companies have migrated to this combination in large numbers, thereby solidifying its success.


Remember in the bygone era when which distribution to use was a hotly contested subject? Slackware, RedHat, Suse, Debian, TurboLinux, etc. Which one to choose? Apt-get or yum for updates? There were so many choices. Small organizations and individuals were dabbling with a multitude of these. And, luckily, there was never a wrong answer. Much like in other aspects of our lives, it came down to personal preference. Oh how times have changed. Linux made its way up the ladder into the enterprise, and now is prevalent in all sizes of organizations. During that transition, the number of distribution's has dwindled, while the "follow the herd" mentality has taken shape. The end result is four distribution's that really fall on the radar screen.

Red Hat is clearly in the pole position. To its credit, it established itself as a noteworthy entity prior to others on this list. It was the first to go public, and it has not looked back. Even with traditional behemoths like IBM and HP breathing down its neck. Red Hat was smart to form partnerships with these larger entities, which helped catapult them to the number one position. The culmination of these strategic moves has resulted in a reading of between 800 and 900 over the course of the last six quarters. That is twice the results of the distribution in the number two slot.