Job descriptions can be very puzzling. Are they looking for strictly a developer, or do they want someone that can develop but also maintain their systems? Sometimes it can be very tricky to separate the wheat from the chaff. Corporations have their marketing and human resource teams come up with, what they deem to be, snazzy ways to attract top talent. Such terms as "rock star" and "guru" are a few that are frequently used. For some rhyme or reason, it is their belief this is an effective recruiting strategy. And, it may be. I do not have all the analytics to know one way or the other.
But, at the end of the day, what is paramount is describing the type of person they are actually looking for. Preferably, without all the glitz and glamour that confuses potential candidates. The end result being they end up missing ones they are actually trying to attract. Even after being in the recruiting industry for nearly 20 years, more often than not, I have a handful of questions for corporations after reviewing a job description to try to pinpoint what they are really looking for.

The obvious question then becomes, ho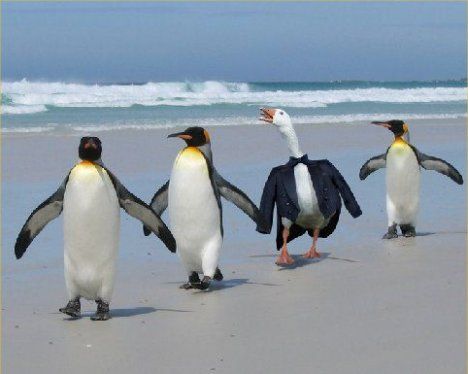 w does a candidate know which positions are applicable to him/her? That is a very tough question to answer. Some descriptions can be a little clearer, thus easier to navigate, to determine if they are suitable. To those, I encourage candidates to submit their resume.
On the other hand, as stated above, there are a large number that can be downright confusing. If one finds themselves in that predicament, I still encourage them to apply. If the corporation is inundated with a large number of resumes, perhaps it is their fault for not being more clear with their words. The downside is it is more likely your resume just gets lost in the shuffle with all the resumes they are receiving. Unfortunately, there is no way around this scenario. It is an adverse part of the process.

Even with many job descriptions being convoluted, do not try to pretend to be someone you are not. Many times, corporations appear to be looking for someone that has utilized every programming language known to man. It can be maddening. You are thinking to yourself, who has had time to perfect their skills with that many languages? As a result, I have had candidates ask me if they should just add a couple, given the fact they may have seven out of the ten requirements. I highly encourage you not to do this. Is it possible by doing so, you increase your chances of getting an interview?
Probably. Is it possible you are able to get through the interview process and be offered the job without anyone picking up on your indiscretion? It is possible. But, at some point, more than likely someone in the engineering department is going to catch on. And, that can have a detrimental effect on your career. You have more than likely spent a lot of time getting to the point of your career where you are at. And, you do not want all that hard work to go to waste over adding a few buzzwords to attract a company's attention.
Stay ethical, as hard as it may be at times, and your career will have a greater chance to flourish.